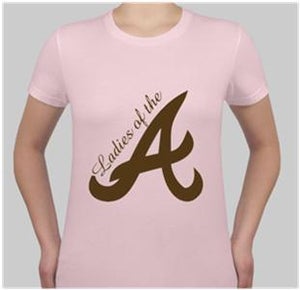 $

10.00 - On Sale
Ladies of the A Pink Tee.
Our signature A logo in Brown on a Pink t-shirt.
This is a ladies cut shirt, so order by your misses size. 100% pre-shrunk cotton.
Shipping: Select Free if you plan to pick up at upcoming event or $3.00 for shipping in Georgia.
T-Shirt is normally $15.00. Currently ON SALE FOR $10.00